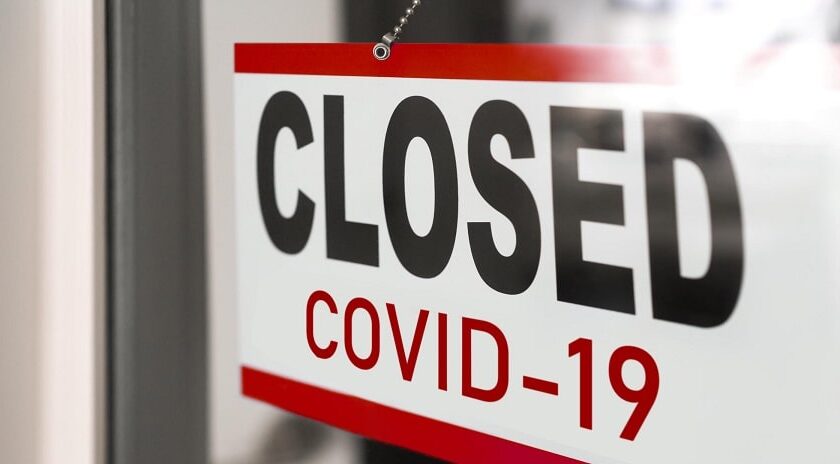 How to Keep Your Business Afloat in a Post-Pandemic World
Running a business is already hectic enough. However, with the COVID-19 pandemic, the business world has seen unprecedented challenges. The coronavirus is temporarily (and maybe permanently) altering society and business as we know it.
People are going out a lot less, restricted to their homes. Many have lost their jobs, or are otherwise unable to pay for the same level of goods and services. These behavior and economic realities are something that every business needs to adjust to.
To help you, let's look at ways to keep your business afloat in a post-pandemic world.
Adapt Your Sales Process to New Conditions
The pandemic has brought on a tectonic shift in how people purchase and spend their money. Therefore, you need to update your sales process to adapt to these new conditions.
The same tactics that worked in the past might not be as effective, leading to a decline in revenue. Consider the following situations:
Retail Stores
If you have a brick and mortar store, you have likely experienced a decrease in foot traffic. This can have a painful effect on your bottom line. As more people are staying home to be safe — and in many cases, they are required to by law — you need to find a way to keep sales consistent.
One way to adapt to the new reality is to post your products online on platforms like Facebook. You can also invest in a new website that allows customers to purchase your items from an online portal. Even after the crisis, this can help boost sales.
Restaurants are in a similar situation. However, if you don't already offer delivery, now is the time to start. You can also leverage the power of social media to create desire for your delicious meals.
Services
Some services lend themselves to online sales as well. For instance, a yoga studio can offer live-streamed classes that participants can join from home. This can also reduce the cost needed to consistently clean your studio and make it virus-proof.
What if you're a wedding planner or other consulting business? You can  FaceTime to consult your clients in real-time and share pictures, photos, and videos with them. Just because you can't meet in person doesn't mean you have to stop doing business.
Empathy
Every business, even those already doing online sales, can adapt their sales process to have more empathy for the consumer. Consider acknowledging the current global pandemic and offering special rates for first-time buyers as a result.
Create a Remote Work Policy
Web tools and technology like live chat, video chat, screen sharing, and more have changed the game. You no longer need all your employees in the same room to accomplish business objectives. Remote work is the new normal.
Start allowing more team members to work from home. Instill a remote work policy that defines how work should be done, the hours required, and results expected. And be sure to hold meetings and maintain transparent communication. This way, you can continue to be productive as a unit during and after the pandemic.Strengthen Client Relationships
Now it is more important than ever to maintain strong relationships with your clients. They are going to be going through tough challenges, just like your business is.
Draft a client relationship management plan. This can involve calling all your clients personally, sending out a mass customer survey, or otherwise showing your clients that you are here for them during these challenging times.
Refine Your Marketing
Marketing is the lifeblood of any business. And with the pandemic, marketing is changing. Traditional marketing is more difficult to achieve results with, whereas online marketing is more cost-effective.
Consider ways to increase online traffic both organically and via paid ads. The benefit of this is that you can install analytics programs to track every dollar you spend.
With a smart approach to data analysis, you will learn exactly where your customers are coming from, their interests, and which sources sent them to your landing page. Then, you can tweak your marketing from there to make it a continually evolving marketing machine.
Collaborate With Other Businesses
"Two heads are better than one" is a saying that applies to the business world as well. Don't underestimate the power of collaborating with new brand partners or businesses that complement your industry.
First of all, you can share ideas for promoting your businesses together. And you can even share your customer lists to cross-promote and achieve new revenue sources.
Consider businesses that are not necessarily competitors but who have experience in your niche, and reach out to them with a proposal.
Make the Most of the Assets You Have
Investing in new, cutting-edge equipment has many benefits for your productivity and the quality of your products or services. However, if you're facing reductions in your cash flow, you might want to postpone some costly purchases until better days come along.
This is not to say you're not allowed to replace crucial tools you can't work without. But before investing in new tools and equipment, take stock of assets you have at hand and what you can do with them.
If you know you won't be able to afford replacements for a while, show some extra care for your essential business assets. Check what's due for maintenance before it's worn beyond repair. Make sure you organize and track assets properly, so nothing gets stolen or lost.
You might also find that you have unused equipment that you can rent out or sell. Conversely, see if you can borrow something you don't use very often. You could also partner with similar businesses in your industry to share the cost of some high-end tech that you both can use.
Whatever purchases you make, be sure to squeeze the highest ROI out of it as possible.
Retrain Employees
As a manager or owner of your business, you need to change your higher-level strategy. But your employees also need to change the way they work as well. They need to understand that the customer's situation is different. The realities of how work is done are going to change.
Consider taking this time to train your employees on new talents, certifications, and customer service philosophies. It will pay dividends in the future.
In Conclusion
With the coronavirus pandemic, businesses are in a difficult position. You can either adapt or be left behind in this new world. While people are changing their behaviors and economic status, you need to find ways to compete.
Luckily, you can accelerate your business growth, maintain clients, and innovate new ways to produce revenue. But it won't happen without action.
Review the tips above and make a list of which ones are a priority for your business right now. Before long, your company can be even more profitable and robust than ever.
P.S. Many thanks to Heather Redding for providing this valuable material. Heather is a part-time assistant manager and writer based in Aurora, Illinois. She is also an avid reader and a tech enthusiast. When Heather is not working or writing, she enjoys her Kindle library with a hot cup of coffee. Reach out to her on Twitter.
Author bio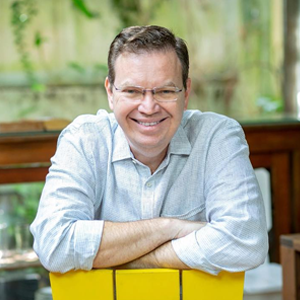 Having achieved success in real estate and investing, Richard Swarbrick now shares his knowledge with his readers
You might also like